Happy Thanksgiving! I hope you all have a wonderful day and I just want to say that I'm super thankful for all of you! Today's blog post is going to help you get some ideas for DIY Christmas gifts....before you do your Black Friday shopping.
I love
pinterest
, in case you didn't know. My favorite thing to use pinterest for is DIY projects...especially DIY projects I can make digitally. In fact I've found some pinterest projects that I'm going to use to make some Christmas gifts. Photoshop + Gifts = Awesome! I thought I would share them with you just in case you need some ideas for Christmas gifts. It's a great way to personalize gifts and not to mention that it can be pretty inexpensive.
I've actually already made one gift. I saw this family tree a couple months ago floating around on pinterest and I thought it would be a great gift for my parents. This idea came from
Lesley Grace Designs
on Etsy. She has a ton of great typography prints.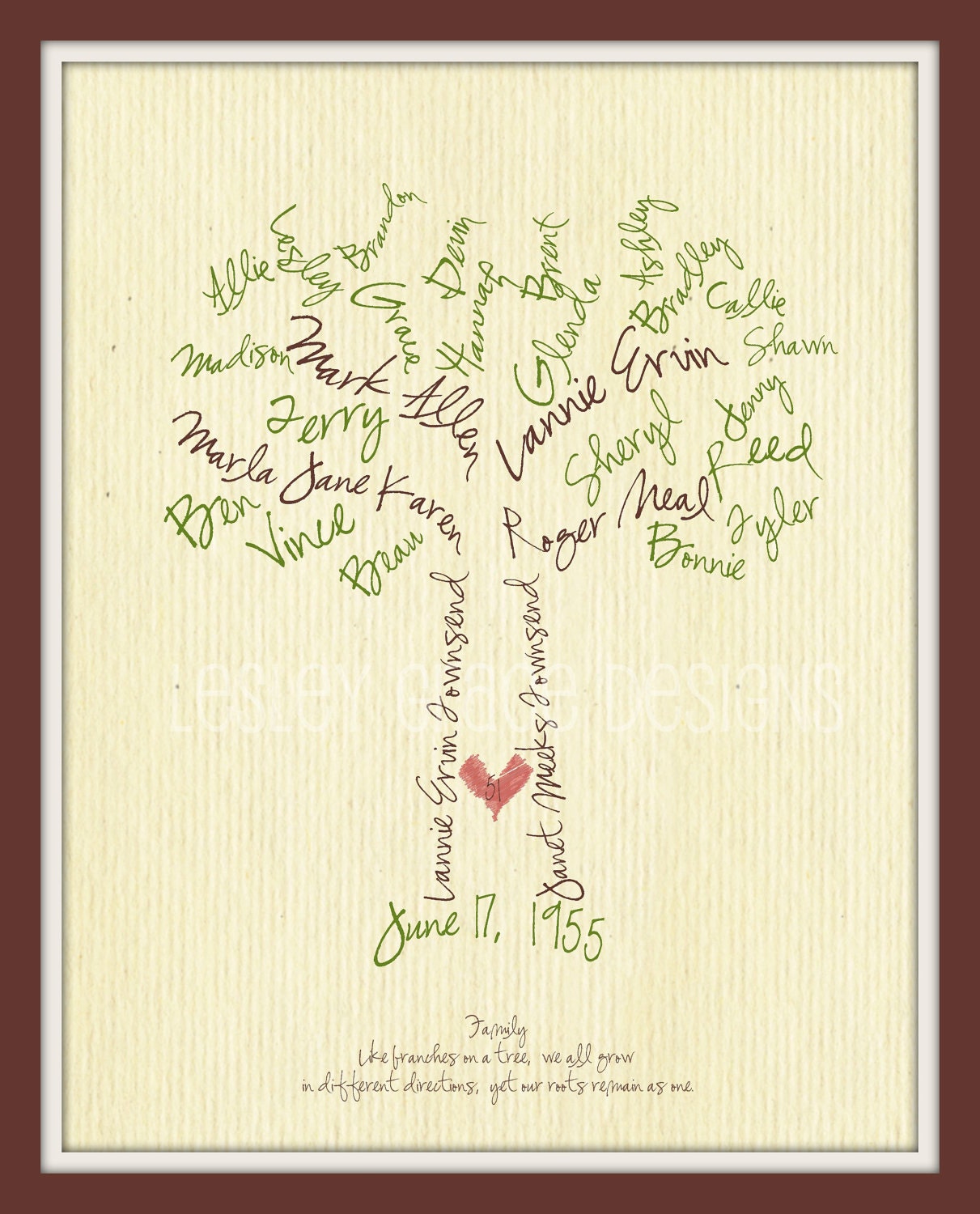 Here's my finished tree. I LOVE it. I used photoshop and
Pea Mindy font
. The font looks amazing on the printed page, looks just like real ink. I also decided to add in some digital leaves and hearts. I used leaves and hearts from the
SO November Mega kit
to make my family tree. Each leaf represents a grandchild and each heart represents a marriage. I hope my Mom and Dad like it. I'm pretty sure my mom doesn't read my blog and I know my dad doesn't. I would be surprised if he even knew what a blog was! So I hope I'm not giving anything away...and Mom, if you are reading this right now...well, you know what you'll be unwrapping on Christmas Eve.
I kept it a bit small for privacy reasons.
I saw this a while ago too and I thought it would be super easy to make digitally (especially with some of my Alpha Templates). I thought it would be a great gift for my Sister-in-Law who just got married. I can't give you a direct link or credit for this image since there was no link on pinterest.
Here are some of the alpha templates that I think might work well. It would be a little variation but still pretty cool.
Wow! These are old template sets....look at that old logo!
Well...this one isn't exactly all digital but you could use some of your digital scrapbook paper to create it. Just get a multi-photo frame, print out some of your favorite paper and mix it with some of your favorite photos and you have a quick, easy personalized gift. Click photo to go to original site.
I've just recently started using instagram (love it!) and these wold make some pretty cool bookmarks. I think my children might enjoy them if I used some of the pics I've taken of them. Click on image for full tutorial....you could easily do this all in photoshop and then just print them from your home printer.
These would be fun to make for my hubby. This idea comes from
Bubby and Bean
and they have a great tutorial on their blog showing you how to make these. Of course you could tweak part of the tutorial and make it all digital!
I hope this will get you using your photoshop and digital scrapbook skills to make special, personalized gifts this year!
-Liz