It's that time again! Time for the weather to turn cooler here in the US. Time for kids to go back to school. Time to plan your autumnal bucket list. Time for another template challenge and chance to win $5 to Liz's store. This month we have Revisited #15!
But before we jump into September's challenge, let's take a look at our winner from the August challenge. Did you play along? One lucky (read randomly selected) winner will get a gift coupon to Liz's store and everyone else who participated will get a special thank you coupon too. So while you're finishing up that back to school shopping or maybe putting together the perfect Halloween costume, you can spend a little something on yourself to help document the season.
Our August winner is.....Lisa MT! Congratulations, Lisa. Check your Scrap Orchard private messages for your prize. Here's Lisa's layout, please leave her some gallery love.
Now for our September challenge. Liz and the creative team have a few layouts to show you what we did with this fantastic template. I changed it up a bit, but remember, that's the beauty of a template - you can use the parts that work for you and delete the layers that don't.
download link disabled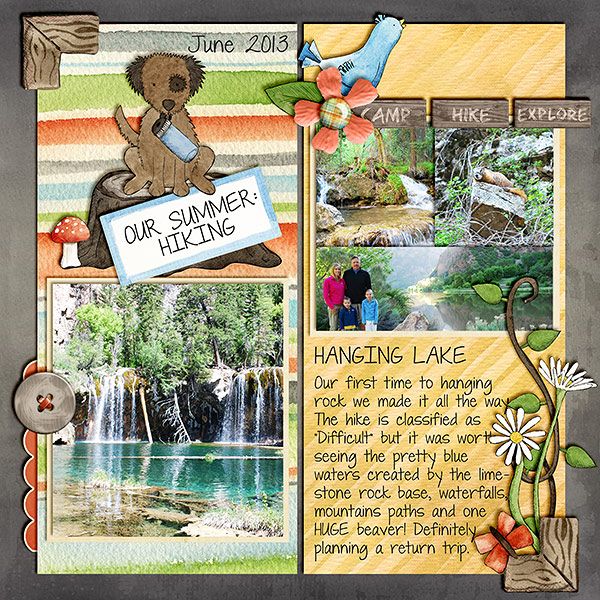 by Tracy
Using North Country by mle Card (releases in September) + Janda Everyday Casual font
by Donna
Using Street Smarts by Chelle's Creations
by Liz
Using Life is Good by Bella Gypsy
by Kimberley
Using Book Lover (bundle) by Happy Scrap Girl + Darcy Baldwin's Constance Beauregard (font)
And there you have it! Another great free template from Liz and chance to win. We can't wait to see what you do with this template. Remember to include the hashtag: #swlblogseptember2013 if you upload to the Scrap Orchard gallery. And as always, the fine print is below.
Happy Scrapping!
Kimberley
(greenmother)
And here are the official rules for our challenge:
Use the featured template (above) to create a layout or hybrid project. Feel free to modify the template but make certain we can still recognize it as a version of the original.
Upload your completed layout to the ScrapPin gallery at Scrap Orchard or a photo sharing site of your choice. (Please do not upload to a site that will require me to register in order to view the layout. Use either a Scrap Orchard gallery or someplace such as Photobucket or TinyPic to host your layout)
If uploading to the ScrapPin gallery at Scrap Orchard please include the following in addition to your other hashtags: #swlblogseptember2013 (feel free to copy and past this hashtag)
Come back to this blog post and leave a comment with a link to your completed layout by September 30, 2013
Winner of the $5 coupon will be chosen and announced the first Tuesday in October! Non-winning participants will receive a participation prize so remember to leave us a way to reach you when you link your layouts