Hello! Hello! Welcome to 2014. Hopefully you all enjoyed a happy and safe transition from 2013.
I realize we are a full week into the new year already but I'm still excited to be bringing you the very first Revisited Template of the year. This template is sure to please everyone. It has a really solid composition that is basic enough for the minimalists and yet spacious enough if you like to cluster and want to embellish to your heart's desire. Let me show you what Liz has created.
Awesome, right?! It was instant love when I saw this one. I've already used it twice and think I'll be revisiting it again. Here's what the Scrapping with Liz CT have for inspiration:
by Christine
using My Sweet Girl by Flergs and Sugarplum Paperie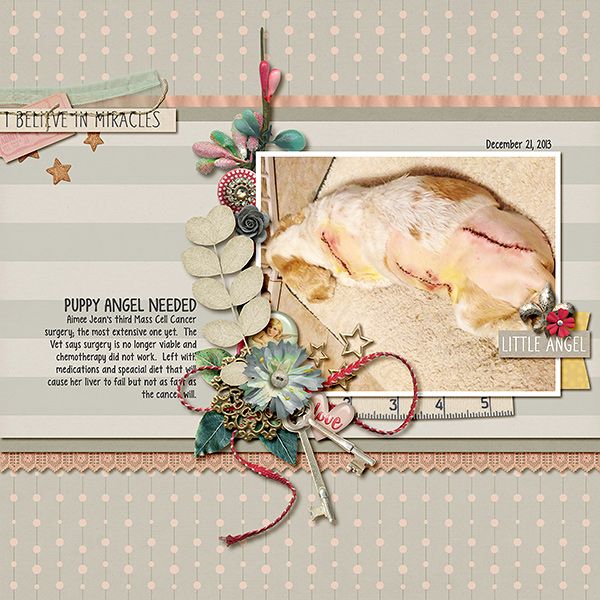 by Tracy
using Believe by Forever Joy and Kimberly Geswein's Empire of Dirt (font)
by Donna
using We Wish You A Merry Christmas & Let's Camp S'More by Chelle's Creations
and Darcy Baldwin's Little Black Dress (font)
by Kimberley
using Hip Holiday by Bella Gypsy and Love Letter TW (font)
Now that you're loving the template and feeling inspired, here is the fine print.
New to our challenge? Want to review the official rules?
Use the featured template (above) to create a layout or hybrid project. Feel free to modify the template but make certain we can still recognize it as a version of the original.
Upload your completed layout to the ScrapPin gallery at Scrap Orchard or a photo sharing site of your choice. (Please do not upload to a site that will require me to register in order to view the layout. Use either a Scrap Orchard gallery or someplace such as Photobucket or TinyPic to host your layout)
If uploading to the ScrapPin gallery at Scrap Orchard please include the following in addition to your other hashtags: #swlblogjanuary2014 (feel free to copy and past this hashtag)
Come back to this blog post and leave a comment with a link to your completed layout by January 31, 2014
Winner of the $5 coupon will be chosen and announced the first Tuesday in February 2014! Non-winning participants will receive a participation prize so remember to leave us a way to reach you when you link your layouts
OH MY!!! I almost forgot to announce our winner from December…….
Congratulations, Lime Freckle!