Happy April 1st! Many of the western cultures celebrate April Fool's Day today. I tried to find the exact origins, but was very unsuccessful. No one seems to really know how it all started but my favorite explanation proposed that it was the result of spring fever and needing a little fun after a long, cold, dark winter.
No matter the origin of April Fool's Day, I'm happy to bring you this month's blog challenge - no foolery involved. We have another great Revisited template from Liz. It's fun and really versatile. You can use a bunch of photos in all those spots or approach it like I did and use only one photo. In truth, you could easily use this template for an awesome photoless layout. We'll be looking forward to seeing what you do with it.
And a few of the pages we made for inspiration....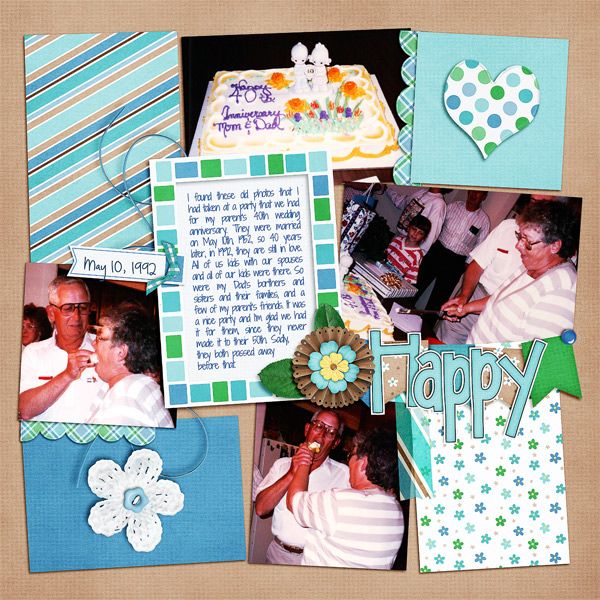 by Donna
using Choose the Right - Baptism by Chelle's Creations and fonts Snookie Nookie and Shadows Into Light
by Jessica
using Grade School by Kristin Aagard and Chalkboard font
by Kimberley
using Everyday bundle by Red Ivy Designs
The rules are the same as always, but with ONE little change. Download the template and create a layout using it. Upload it to your favorite hosting site or gallery then come back and leave us a link to creation in the comments section below. Here's the change - we're going to try Rafflecopter as our mode for selecting the winner. So, after you add your link to the comments section come back here and enter the drawing:
a Rafflecopter giveaway
Curious who won in March? Drumroll please.......
Congratulations Jodi W!
Please let us know where to send your prize
Use the featured template (above) to create a layout or hybrid project. Feel free to modify the template but make certain we can still recognize it as a version of the original.

Upload your completed layout to the ScrapPin gallery at Scrap Orchard or a photo sharing site of your choice.
If uploading to the ScrapPin gallery at Scrap Orchard please include the following in addition to your other hashtags: #swlblogapril2014 (feel free to copy and past this hashtag)
Come back to this blog post and leave a comment with a link to your completed layout by April 30, 2014 and ENTER the Rafflecopter giveaway for your chance to win.
Winner of the $5 coupon will be chosen and announced the first Tuesday in May 2014! Non-winning participants will receive a participation prize so remember to leave us a way to reach you when you link your layouts. Don't forget to watch your coupon expiration dates!
Happy Scrapping!
Kimberley