Happy September! I hope those of you in the US had a great Labor Day weekend. Our house was busy busy busy with homework, housework and family fun time. I even found a little time to shop my favorite digi-stores and do a little scrapping.
Liz's blog challenge this month features a fabulous big photo spot. This one looks great all by itself as a single page or is the perfect opposite in a double pager with lots of photos or a lot of journaling. I've used it both ways and like it equally well in both situations.
DOWNLOAD DISABLED


by Christine
using Boyhood Bundle by Createwings Designs and mle Card
by Donna
using Tough Times by WM[squared]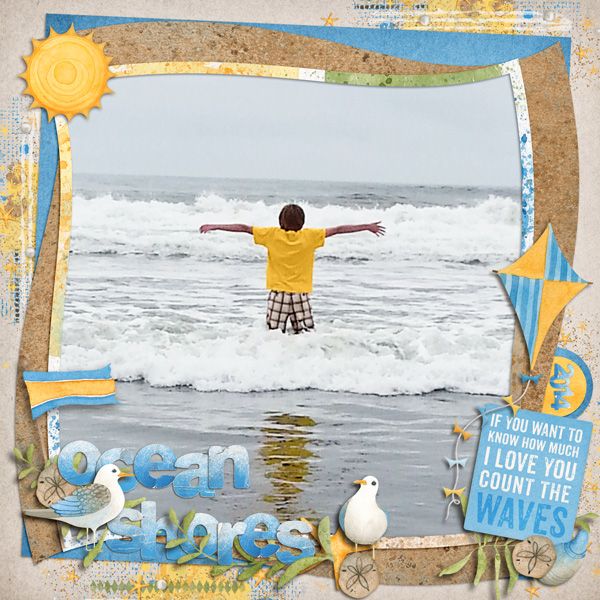 by Shari
using Beach Memories by Createwings Designs
by Kimberley
using Academic by Kristin Aagard
So that's our September template and some of the inspiration pages from Liz's CT. For those of you new to the blog challenges. Simply download the template and use it to create a layout you love. Feel free to modify it to make it your own so long as we can still recognize it as the original. Upload it to your favorite photosharing site or gallery and then leave us a comment linking your layout. Finally, enter the Rafflecopter survey to be eligible a prize. One lucky winner receives $5 to Liz's store.
Speaking of Rafflecopter, our winner for the August is (drumroll).....Michele. Congratulations!
If you want to be entered into our drawing, you must use the Rafflecopter survey. All winners are selected by Rafflecopter! You can't win if you don't enter. :) Even if you don't enter, we LOVE seeing your pages so keep 'em coming!
Happy Scrapping,
Kimberley
Use the featured template (above) to create a layout or hybrid project. Feel free to modify the template but make certain we can still recognize it as a version of the original.

Upload your completed layout to a gallery or photo sharing site of your choice.
If uploading to the ScrapPin gallery at Scrap Orchard please include the following in addition to your other hashtags: #swlblogseptember2014 (feel free to copy and past this hashtag)
Come back to this blog post and leave a comment with a link to your completed layout by September 30, 2014 and ENTER the Rafflecopter giveaway for your chance to win. Winners must provide a layout link in the comments section AND enter supply an email address in the Rafflecopter survey. We never share your information.
Winner of the $5 coupon will be chosen and announced the first Tuesday in October 2014! Non-winning participants will receive a participation prize so remember to leave us a way to reach you when you link your layouts. Don't forget to watch your coupon expiration dates!