Welcome to October! Kimberley here with the monthly blog challenge. I'm loving the tilted composition and larger photos on either end. Since it's already the 7th, I won't keep you waiting any longer...
DOWNLOAD DISABLED
by Jessica
using Amber Shaw's Heartstrings and Love You More (alpha) by Amber Shaw & Tickled Pink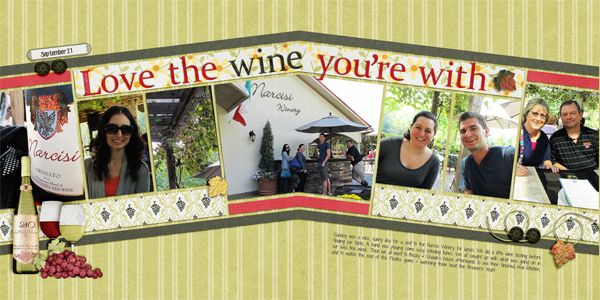 by Donna
using Keystone Scraps Wines & Vines Collection
by Kimberley
using Fruity Cutie and Fruity-Apply by Kristin Aagard with Storytelling No1 by Amanda Heimann
I absolutely love Donna's double with this template. It makes for a great center photo spot! I can't wait to see what you do with this one. To play along just download the template, scrap your page and then share a link in our comments section. Don't forget to register using the Rafflecopter survey so you'll be entered in this month's giveaway!
The winner of the September challenge is Maria! Thank you to everyone who played along in September. Winning and participation coupons will be sent later this week.
Happy Scrapping!
Kimberley
Use the featured template (above) to create a layout or hybrid project. Feel free to modify the template but make certain we can still recognize it as a version of the original.

Upload your completed layout to a gallery or photo sharing site of your choice.
If uploading to the ScrapPin gallery at Scrap Orchard please include the following in addition to your other hashtags: #swlblogoctober2014 (feel free to copy and past this hashtag)
Come back to this blog post and leave a comment with a link to your completed layout by September 30, 2014 and ENTER the Rafflecopter giveaway for your chance to win. Winners must provide a layout link in the comments section AND enter supply an email address in the Rafflecopter survey. We never share your information.
Winner of the $5 coupon will be chosen and announced the first Tuesday in November 2014! Non-winning participants will receive a participation prize so remember to leave us a way to reach you when you link your layouts. Don't forget to watch your coupon expiration dates!