It's November. Oh my goodness, it's NOVEMBER! Each month I bring you the blog challenge template and each month I'm surprised at how quickly the month before has passed. I don't know about you, but I am staring at the remaining 8 weeks of 2015 and I have no idea how I'm going to fit everything in that I have on my list.
Working on my 2014 album is high at the top of my scrapping list. It's no secret that I love double page layouts. There is something about a finished album with coordinated opposite pages that just thrills me. We're talking kid in a candy store thrilled. You can just imagine my reaction when I saw Liz's challenge template for this month. I literally squealed with delight when I saw it! Perhaps you'd like to see it too?
LINK DISABLED
See what I mean? Definitely squeal worthy! Lots of little photo spots, plenty of journaling space, oodles of negative space to play with, and a nice big title. AND like every blog challenge template it's free! What else could a girl ask for?
As always, we have layouts from Liz's CT for your viewing pleasure.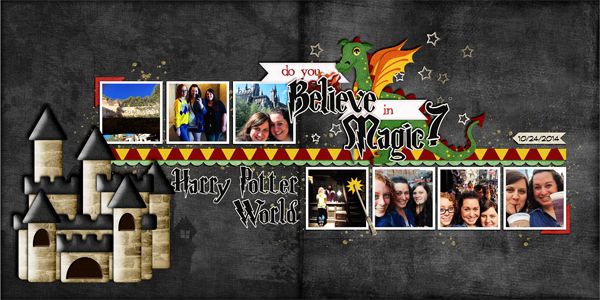 by Donna
using A Wizard's World Collab by Meagan's Creations, LDrag Designs, and Wimpychompers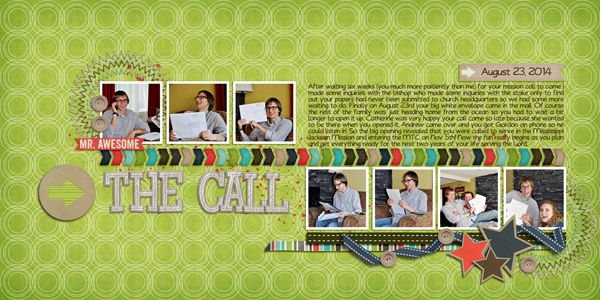 by Shari
using This Boy by Bella Gypsy
by Kimberley
using Harmony by Anita Designs & Frances M Designs with Divided Word Art vol.1 by Erica Zwart
The official rules are at the end of this post but playing along in the monthly challenge is super easy. Simply download your copy of this fabulous template then scrap it and leave us link in the comments section. Lastly, don't forget to enter the Rafflecopter drawing; it's your way into the monthly drawing for $5 to Liz's store. Like I said, super easy.
So easy in fact that Katie S. won in October! Congratulations, Katie! Everyone else will receive a participation prize, in addition to the great October template they already grabbed.
Happy Scrapping!
Kimberley
(aka greenmother)
Use the featured template (above) to create a layout or hybrid project. Feel free to modify the template but make certain we can still recognize it as a version of the original.

Upload your completed layout to a gallery or photo sharing site of your choice.
If uploading to the ScrapPin gallery at Scrap Orchard please include the following in addition to your other hashtags: #swlblognovember2014 (feel free to copy and past this hashtag)
Come back to this blog post and leave a comment with a link to your completed layout by November 30, 2014 and ENTER the Rafflecopter giveaway for your chance to win. Winners must provide a layout link in the comments section AND enter supply an email address in the Rafflecopter survey. We never share your information.
Winner of the $5 coupon will be chosen and announced the first Tuesday in December 2014! Non-winning participants will receive a participation prize so remember to leave us a way to reach you when you link your layouts. Don't forget to watch your coupon expiration dates!