Hello, Scrappers. It's Donna here again for the February Recipe Card Challenge. Liz just released her second set of cards and pages, and they are fantastic!
I sent the cards that I made last month to Persnickety Prints and they have been delivered already, so I thought I'd share this photo. I love their prints because they are completely waterproof. I've even run mine under the water when they've become messy. Aren't they just the cutest!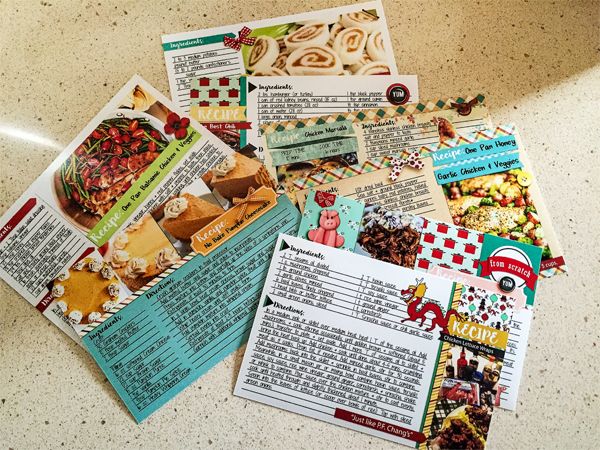 The CT has made some delicious looking cards, too. Here are a few of them.
This one is mine.
Here's one from Cindi.
Christine did her recipe as a page.
I love using my slow-cooker, and thought that would be the theme for this month's challenge. I can't wait to see what you all come up with. Don't forget to post your full resolution recipes in the
Recipe Card Challenge Album
in Liz's Fan Group on Facebook. Thank you to everyone who share a comfort food recipe from
last month's challenge
. I have lots of new recipes to try!
Until next month,
Donna