Welcome to the JUNE 2021 Monthly Blog Challenge!
June?! How did it get to be June??? We are into our summer break here in the desert southwest. In a few weeks I'll be having my second knee replaced and our children will be attending archery camp. We'll spend the summer poolside and working on a giant bucket list of summer projects. Right now, we're vacationing in California. It's different than when I was here in February for business. Masks are fewer. People seem a bit more at ease. Maybe it's because kids are out of school. Maybe it's pandemic fatigue and the need to do family things like those we did before the pandemic had us shuttered in place. Whatever it is, I'm happy to have this time away from the same four walls that have been home and school and work for the last 15 months.
I hope you're finding ways to stretch your "four walls" and be well. I hope you're scrapping and finding joy in the little things. I know I am. To aid in your scrapping endeavors, Liz created a super-fun template for our MBC! It's got everything a scrapper could want: big and little photo spots, lots of layers to embellish or leave minimalistic, and a spot for journaling.
by Stefanie
using Everyday Stuff by Allison Pennington
by Donna
using Sporty Baseball by Kristin Aagard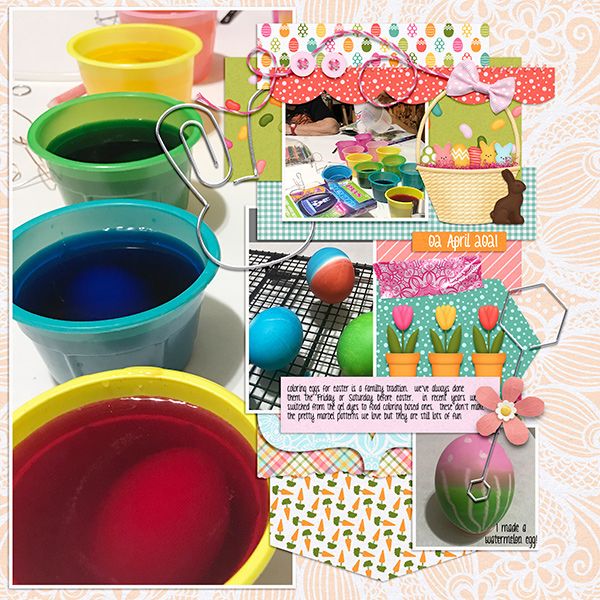 by Kimberley
using Bunny Trail by Kristin Aagard and two fonts,
Love You Through It & Love You Through It 2 by Kimberly Geswein
If you joined us in May for the MBC, thank you! There were so many lovely layouts that choosing one was a challenge. Our winner for May is...(drumroll)...Cassie K! Love what you did with those cacti! Congratulations!
Winner and participation coupons will be coming within the next few weeks. Coupons are sent as a "reply" message in a response to the submission email.
Are you ready to play? You could win a $10 gift card to Liz's store. Here's how:
Download the template: it's FREE!
Scrap it! Digi, hybrid, or paper - whatever works for you is great for us! Feel free to modify the template; it needs to be recognizable to qualify
Upload your layout or an image of it to any image hosting site - again, you choose
Send a link of your image by June 30th to our blog challenge email: ScrappingWithLizBlogChallenge@gmail.com
Include the challenge month of your submission in the subject line. This month, we'll use "June 2021 Challenge"
Each month one layout is chosen as the winner. The prize is a $10 coupon to Scrapping with Liz.
Prizes are sent as a reply to submission email.
Happy Scrapping!
Kimberley
(greenmother)